Newsletter
Three times a year, the Kavli Institute of Nanoscience Delft publishes a newsletter which contains interviews, columns and updates on latest publications and prizes from the institute.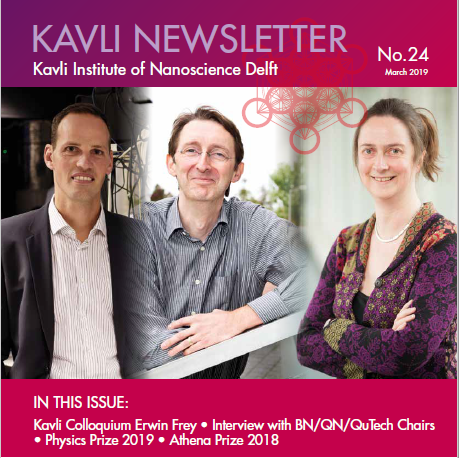 Click on the image and you will be redirected to the latest Kavli Newsletter.
Please find a link to the newsletter archive here.
News
News about grants, publications, prizes, etc can be found at the following links: